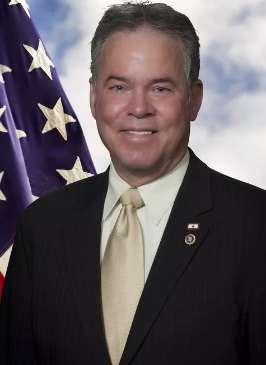 By County Executive Ed Day
Last week I stood with Democrats and Republicans, Town Supervisors, Village Mayors, School District personnel and members of the Fire Services to unveil the Draft 2018 Shared Services Initiative Plan. The current draft of the Plan would save the County of Rockland and these entities an estimated $9,161,430 in 2019 and $14,393,430 in 2020. Please keep in mind these numbers are preliminary and subject to change depending on the possibility of more school districts and fire districts joining the panel.
The purpose of this plan is to explore ways to improve and consolidate services to save our taxpayers money. It was written from the ground up with municipalities and districts offering suggestions for inclusion, driven by their ideas and I am proud to have worked with them in developing this Plan.
Highlights of the preliminary plan include an estimated $4.5 million savings for pooled retiree health insurance for municipal employees. Sewer District Consolidation could save a projected $1 million in 2019 and $5.4 million in 2020. Another large savings is $1.4 million for the sharing of equipment such as bulldozers, rollers and a "street line paint truck" between the Highway Departments of all towns and villages.
Unfortunately, before this plan was even released people began spreading patently false information to needlessly scare and worry County Retirees. Some on the County Legislature are attempting to use the Retirees as political pawns; compromising their responsibility to taxpayers as well as to those same Retirees.
The true goal of the Shared Services Initiative, launched by Governor Cuomo in 2017, was to bring together these different districts and municipalities to improve services to their residents while saving money. Those are the key words; improve services while saving money. There will be NO reduction or lessening of benefits, as it states in the Health Insurance section of the Draft Shared Services Plan, any plan must provide "benefits equal to or better than currently available through their plan."
In the survey that was used to begin formulating this Draft Plan, four out of five towns and 10 villages asked to explore the possibility of Health Insurance cost savings. (the survey results are available in the 2017 Shared Services Report which is available on Rocklandgov.com) This is just one of 30 plus projects included in the Shared Services Plan that were generated at the urging of the municipalities, school and fire districts involved.
The draft Plan was submitted to the Rockland County Legislature for review on Friday, July 27 and is available for you to read on Rocklandgov.com I would like to encourage you to attend one of the three public hearings on Shared Services. Two are already scheduled while the third is awaiting confirmation of the date, time and location.
1:00 PM Tuesday, August 21 at the RHO Building, 5 Clubhouse Lane, Stony Point, NY
7:00 PM Wednesday, September 5 at Suffern Village Hall, 61 Washington Avenue, Suffern, NY
This plan was created through an open and collaborative process including all the elected officials in your Towns and Villages. We are now asking for your input at one of these public hearings to continue finding ways to improve services and save money. Please share your questions, comments and concerns.